🦕 Every child is a fan of dinosaurs !!! 🦖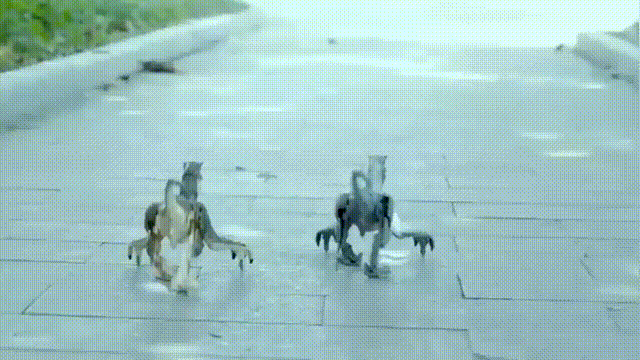 The tall version of the Velociraptor is larger (45cm long. 22cm high) and more realistic in appearance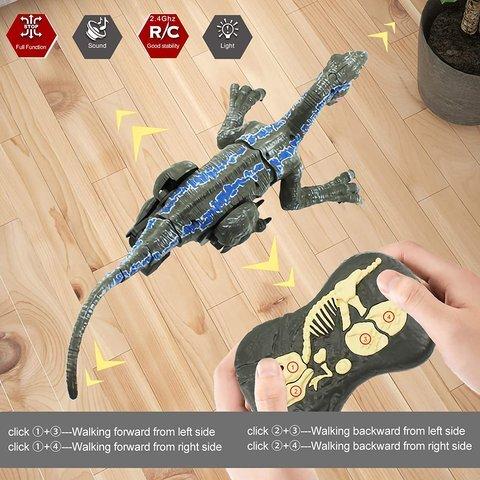 About this article
🦖 【Super Value Realistic RC Dinosaur Toy for Kids】 This realistic dinosaur toy is able to flexibly walk indoors and outdoors. use the remote control to make it act. there will be simulated sound. which makes you feel like you are in Jurassic Travel! Other dinosaur models have been added to the world of children's dinosaurs. including a brachiosaurus. a spinosaurus. a stegosaurus. two trees and two rocks.
🦖 【Multifunctional dinosaur for boys】Dinosaur toys aim to promote interaction and communication between children. Due to their enthusiasm and imagination. they inevitably share their thoughts with their playmates. This RC Dinosaur toy is ideal for developing multiple skills as well as improving imagination. creativity and playing skills. role of the child. The body and tail can be flexibly tilted. and the forward. backward. left and right functions can be achieved by remote control.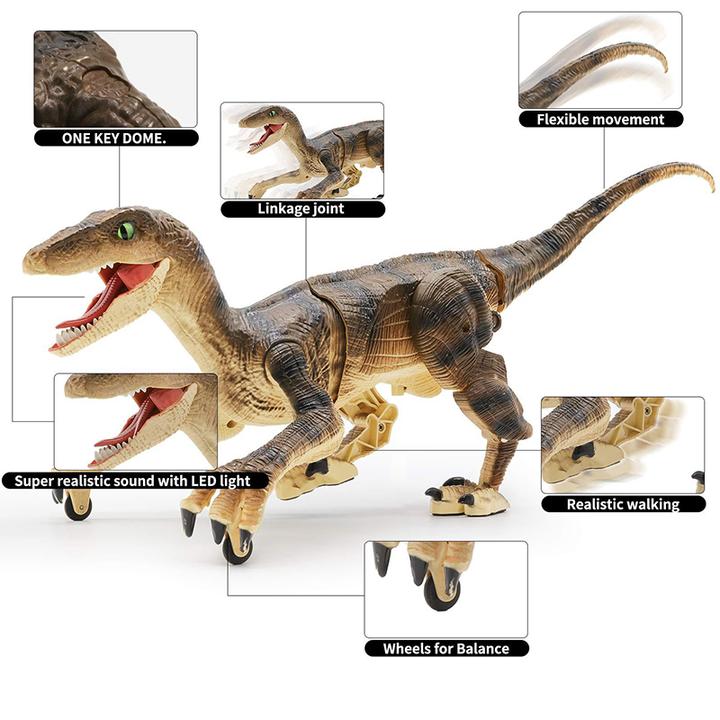 🦖 Safe and durable】 Super long playing time Equipped with 3.7V 1200mAh rechargeable battery. 2 hours charging time can last up to 60 minutes uninterrupted operation. With USB charging cable. The remote control requires 2x1.5V 'AA' (not included). Allow your children to enjoy longer and uninterrupted play time. The one-click demo function allows the youngest to experience the endless fun of dinosaurs. This dinosaur toy is perfect for children with autism.
🦖 【Perfect gift for children】Every kid is a dinosaur fan. he really wanted a dinosaur toy. This large remote control dinosaur toy can stimulate children's imagination. Educational dinosaur toy can help kids learn the knowledge about dinosaurs and prehistoric culture. Dinosaur toys are the suitable gift for children 3 4 5 6 7 8 years old and above. surprise for children's birthday. Halloween. Christmas. The dinosaur toy is a surprise for children aged 3 to 5.