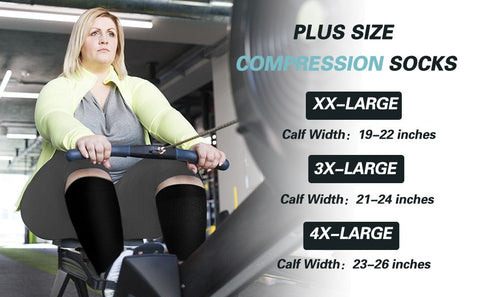 Why You'll Love this compression socks

Reduce the struggle of putting traditional socks and make way for the ease and comfort of compression socks.
Specially designed for individuals with larger calves who find it challenging to wear regular compression socks
relief all day long
Significantly reducing nighttime pain for seamless leg recovery
✅  Recommended By Physical Therapists: Proven to relieve leg and foot pain throughout the day and during sleep.
✅ Immediate Leg & Foot Support: Your legs will feel great and comfort as soon as you wear them.

✅ SUITABLE FOR: Swelling. flying. running. post-surgery care.
✅ Join over 8000 customers - and counting - in living a more comfortable life.