Trying to avoid bunion surgery? This is the natural and painless solution!
✅ Highly Effective Bunion Pain Relief
✅ Dynamic Hinge Joint Straightener
✅ Adjustable to All Foot Sizes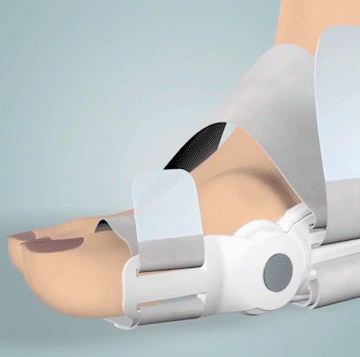 This premium bunion corrector is professionally designed to reduce bunion pain and aid with realignment to get you back on your feet. Don't resign yourself to a life with bunion pain!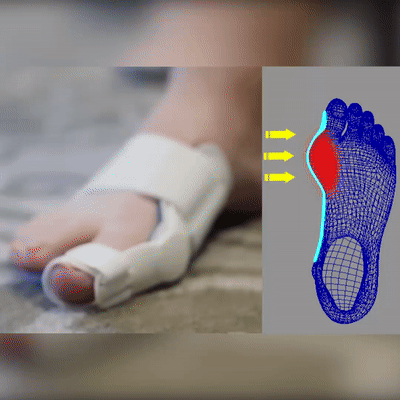 Dynamic Splint Bunion Corrector supports the metatarsal. protects bunions from deterioration. and relieves pain all at the same time. It's adjustable and fits most foot sizes.
Our orthopedic splint can also help reduce friction between your toe. so you can enjoy walking long distances again!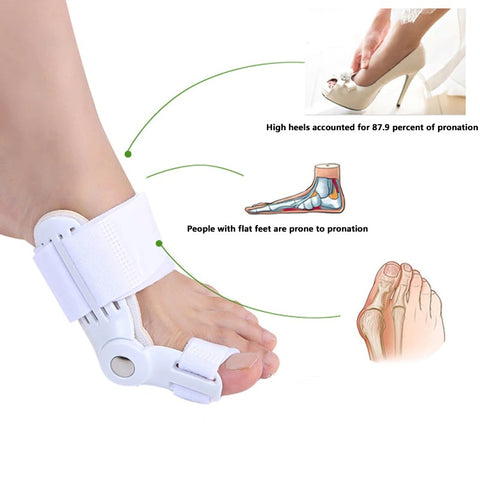 How The Dynamic Splint Bunion Corrector Works
Our orthopedic bunion corrector can relieve the hallux valgus deformity. ease bunion pain and sore feet. and correct the big toes to their natural alignment.
Designed & Recommended by Experts
Our orthopedic bunion corrector is designed by an orthopedic surgeon and recommended by podiatrists worldwide. It's the safest. painless. and most effective way to correct and prevent bunions without surgery.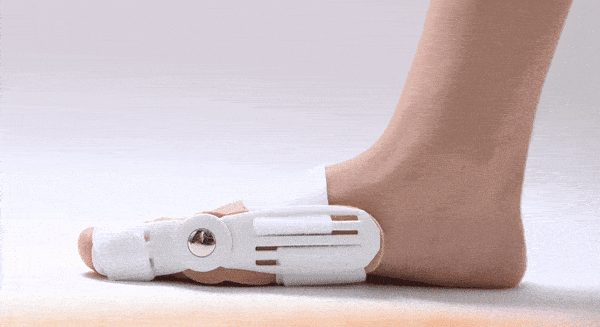 Why Choose

 

The Dynamic Splint Bunion Corrector
👣 helps the toe to recover to its correct alignment
👣 strongly orthotic and quickly restores your healthy feet
👣 eases the discomfort. pressure. and inflammation caused by bunions
👣 made from medical-grade material and durable
👣 unisex with a one-size-fits-all design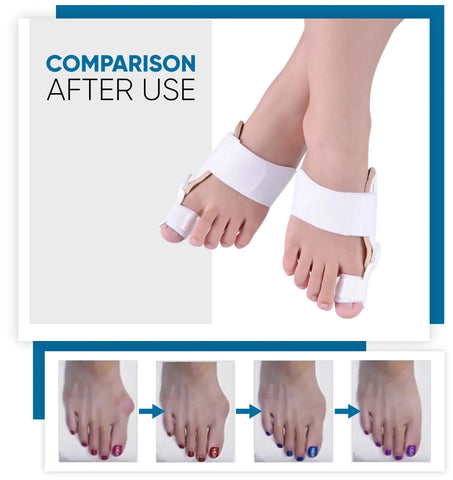 What Makes

 

The Dynamic Splint Bunion Corrector Unique
👣 adjustable strap provides a comfortable fit
👣 flexible hinge for maximum foot mobility
👣 big toe strap makes the correction effect more significant and lasting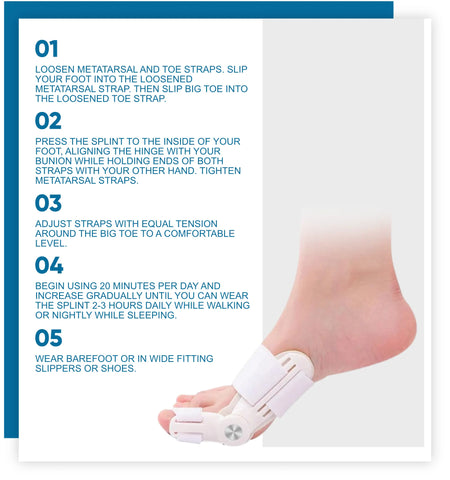 Frequently Asked Questions
Q: DOES IT REALLY WORK?
A: While our bunion corrector will not solve all of your problems overnight. it has proven to be a highly effective. long-term solution that mitigates the need for surgery and other costly and painful procedures. Most customers report seeing noticeable results after roughly 30 days of use.
Q: CAN I WALK WHILE WEARING IT?
A: Yes! We have specially designed our bunion corrector to bend with your foot. even while walking.
Q: HOW DOES THE SIZING WORK?
A: Our bunion corrector is one-size-fits-all and comes complete with an adjustable toe strap to ensure it fits all toe and foot sizes.
Package Inclusions