Makeup clutter causes frustration and wastes precious time during a morning routine.
Make your routine Quick and easy with this Magic Cosmetics Pouch.
Pull the drawstring cord and the bag cinches completely closed to stow or travel.
Pack the bag in your suitcase. tuck it in your overnight bag.
The bag conveniently fits anywhere!
A smart and easy 4-in-1 solution. clean surface. quick cleanup. carryall. and storage.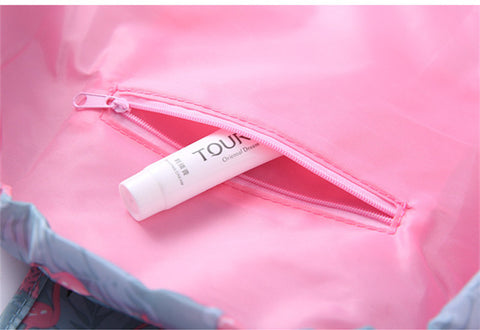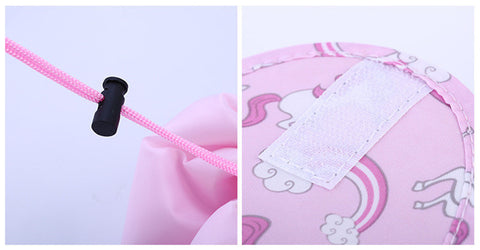 FEATURES:
See all your cosmetics at once.
Clean up in seconds.
No more digging and dumping in a traditional black hole make up bag
Raised lip keeps makeup and brushes from rolling off the counter
Machine Washable. Waterproof. Broken eyeshadow? Spilled foundation? No problem!
Opens flat for full access; cinch the drawstring closure to seal and convert to a clutch
100% brand new and high quality
Material: High Quality polyester
Size: 

56*56cm