Plus Size : Our thigh high socks are designed with plus size in mind! The size of our thigh highs socks are enlarged and widened. which is completely suitable for big girls.
The plus size thigh high stockings are about 35'' long. the stretched length is about 42''. about 7'' wide. and the stretched width is up to 39' circumference. If your upper thigh measures smaller than 25'' and these socks may too big for you.
Thigh Garter Belt: Made of Elastic:1' inch wide.Adjusts up to 41.5 inches around and has great flexibility.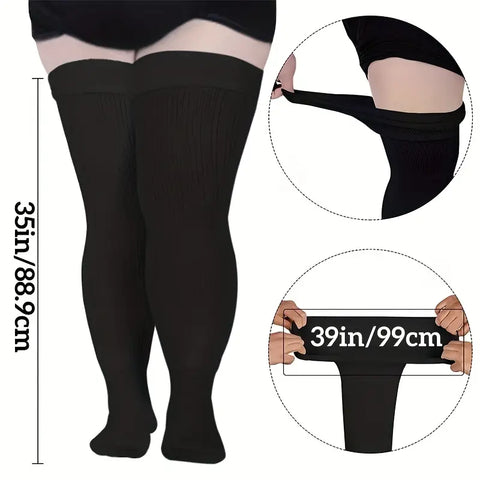 Comfortable and Warm: Made of high-quality materials. these socks are soft. cozy. and perfect for keeping your legs warm during outdoor activities.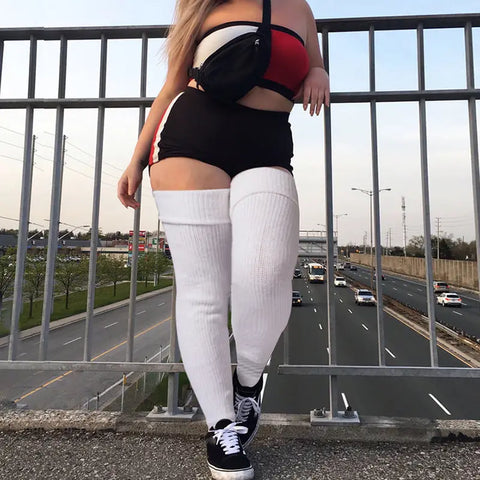 Plus Size Fit: Designed with a plus size fit. these socks are perfect for women with larger thighs. providing a comfortable and secure fit.Versatile Design: Ideal for outdoor sports and cycling. these socks are also great for everyday wear. making them a versatile addition to your wardrobe. Knee-High Length: With a knee-high length. these socks provide extra coverage and warmth for your legs. making them perfect for colder weather.